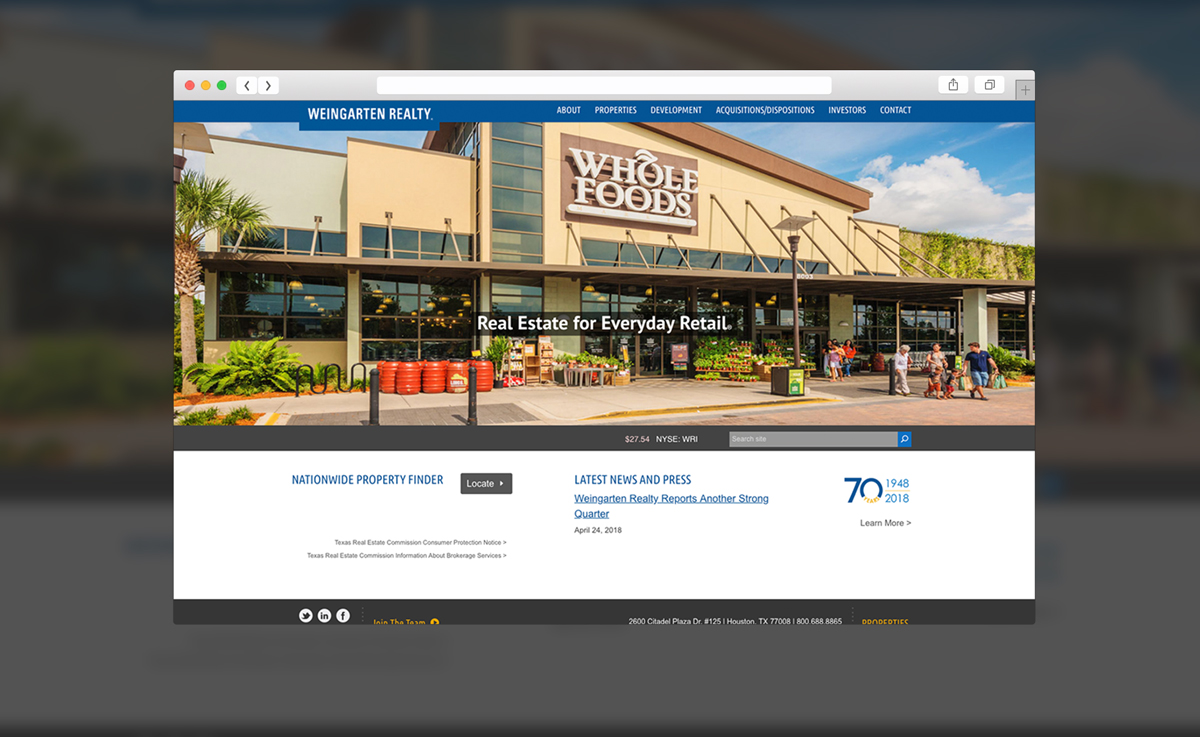 Weingarten Realty (NYSE: WRI) is one of the nation's premier real estate investment trusts (REIT). They own, manage, acquire, develop and redevelop strategically located neighborhood and community shopping centers.
SCmedia was contacted about transferring the previous site to a new and much more manageable platform for periodic content updates.
Additionally, we were tasked with integrated with Property Capsule, a property management platform that seamlessly updates information across all channels.

SCmedia partners with small to medium sized business to enhance the online presence of their brand.
Copyright © 2018 SCmedia.us. All Rights Reserved.