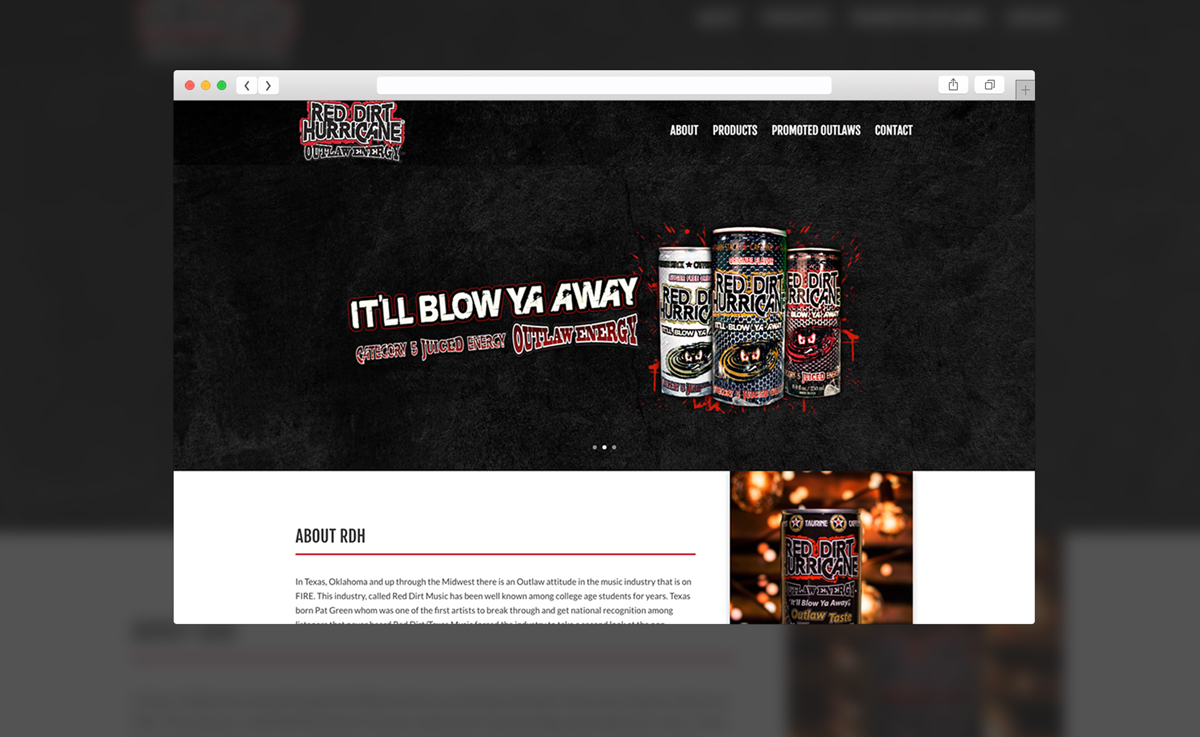 We are excited here at RDH that we are able to spread the word about Red Dirt/Texas Music and the Bands that inspire us to "Do It Our Way, Red Dirt Style".
Red Dirt Hurricane distributes their energy drinks in 11 states throughout the Southwest.
SCmedia recently redesigned their website to give it a more modern feel to coincide with the artists and relationships they've developed across the music scene.

SCmedia partners with small to medium sized business to enhance the online presence of their brand.
Copyright © 2018 SCmedia.us. All Rights Reserved.