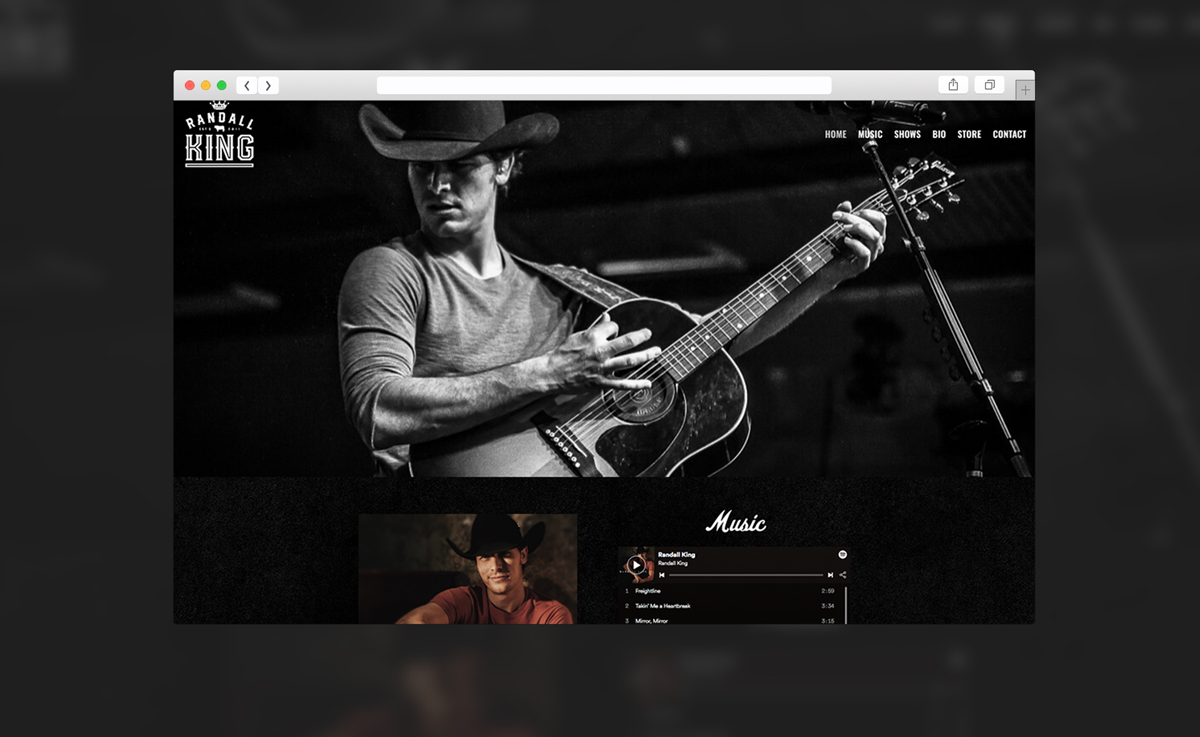 Humble beginnings, a cultivated work ethic and the influences of classic country legends, synchronized together in perfect harmony, make up singer-songwriter from the West Texas Plains, Randall King.
Growing up a fourth generation hay-hauler, many of King's songs are written and inspired by his deep southern heritage and family roots.
SCmedia launched the new website design to coincide with his April 2018 release of his self-titled album.

SCmedia partners with small to medium sized business to enhance the online presence of their brand.
Copyright © 2018 SCmedia.us. All Rights Reserved.