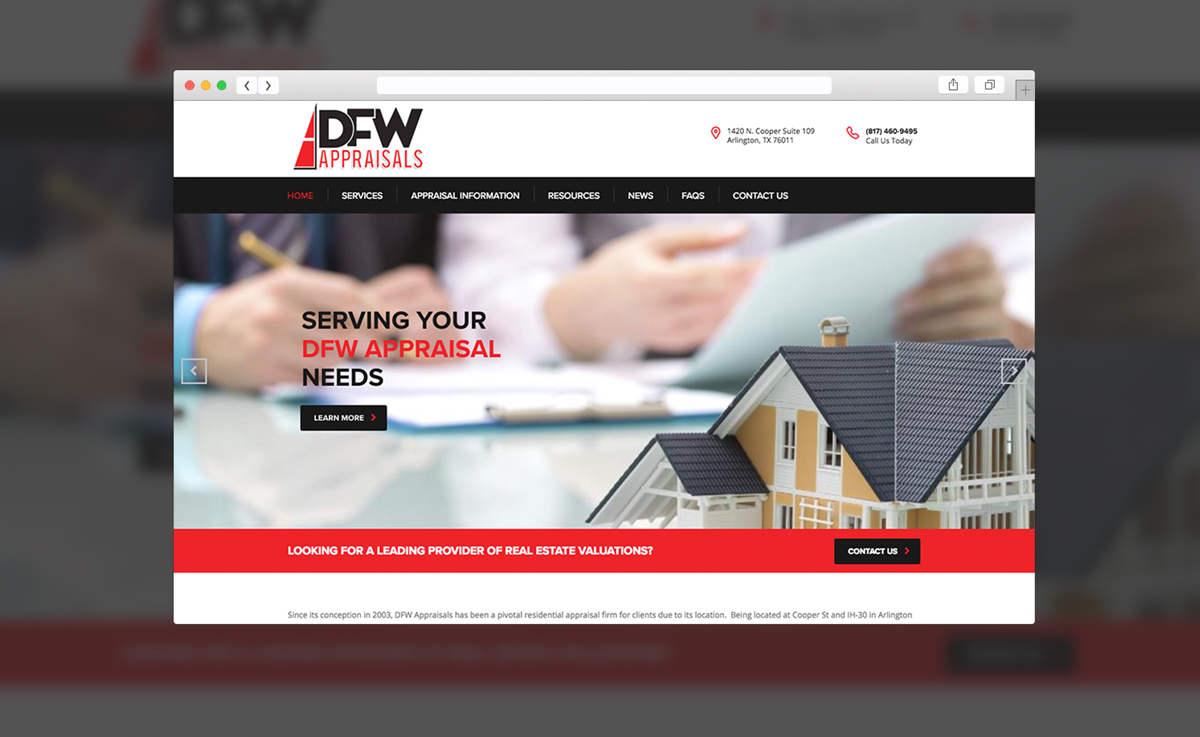 DFW Appraisals is a leading provider of real estate valuations for the mortgage lending marketplace. With many years of experience in the business, they have a proven track record of reducing time, efforts and costs in managing the appraisal process.
SCmedia redesigned and rebuilt their website on a new, easy-to-use platform to bring their brand and web presence a more modern and strong appeal.

SCmedia partners with small to medium sized business to enhance the online presence of their brand.
Copyright © 2018 SCmedia.us. All Rights Reserved.